Jennifer G. Schifo
DVM
Dr. Jennifer Schifo graduated from Southern Illinois University at Carbondale in 1999 earning her Bachelors of Science in Animal Science. After graduation, Dr. Schifo took a year off from school and worked as a veterinary assistant and receptionist at Heritage Animal Hospital in Champaign, IL. From there, she began veterinary school at the University of Illinois, graduating in 2004. After graduation, Dr. Schifo married her college sweetheart, David, and moved to Deep South Texas. She began her veterinary career at Altas Palmas Animal Clinic in Harlingen, Texas. Dr. Schifo worked at APAC for four years, expanding her knowledge especially in the areas of infectious disease, endo and ecto parasites and dermatology.
In 2008, Dr. Schifo moved back north, settling in Plainfield with her family. She has spent the last 5 and ½ years as an associate veterinarian at Archer Veterinary Clinic in Lemont, IL. Her interest continues to be in dermatology, but also including preventative medicine and endocrinology.
Along with Dr. Schifo's interests growing, so has her family. She and her husband have three young boys that keep their household active! Their animal family also includes a 12 year old Labrador named Scout and a long haired cat named Cosmo. In her spare time, Dr. Schifo keeps active with a large number of outdoor activities. She and David both enjoy running – half and full marathons. Dr. Schifo has even qualified for the prestigious Boston Marathon. They both also compete in triathlons, completing their first half Ironman in Muncie, IN this last July. Dr. Schifo keeps her goals set high with plans to compete in a trial marathon (Ground Hog's Day Marathon) in February in Grand Rapids, MI, the Kenosha Marathon in May, and two more 70.3 mile triathlons this summer.
Riverview Veterinary Clinic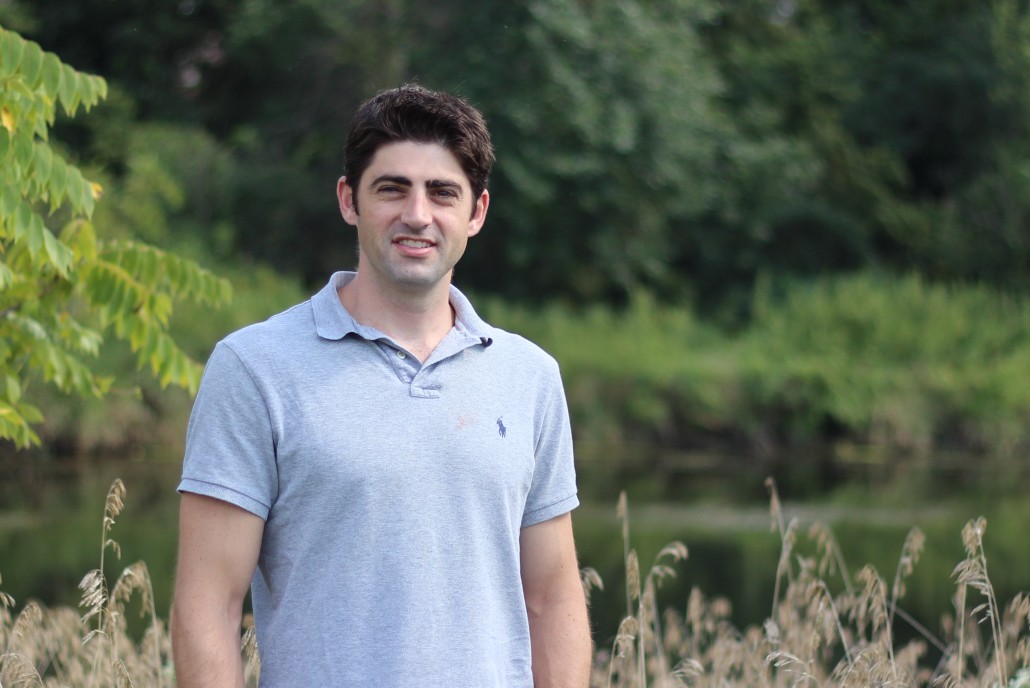 Nicholas W. Marion
DVM, PhD
DVM, University of Illinois 2011
PhD, Bioengineering, University of Illinois 2006
Dr. Marion is proud to bring years of clinical and research experience to the Riverview Veterinary team. An animal lover at heart, Dr. Marion's passion for veterinary medicine was born in academia.
In 2001, Dr. Marion earned his Bachelor's of Science in Bioengineering at the University of Illinois, where he developed an interest in stem cell research. He earned his PhD in 2006, researching therapeutic applications of adult stem cells and tissue engineering at the University of Illinois. Dr. Marion's dissertation has been referenced in several prominent scientific journals, texts, and publications.
In 2011, he completed his DVM at the University of Illinois College of Veterinary Medicine. Part of his clinical rotation offered the opportunity to train at Brookfield Zoo where he gained experience treating large and exotic species including wolves, non-human primates, and "big cats". He then joined Archer Veterinary Clinic in Lemont, Illinois as an associate veterinarian offering services in soft tissue surgery, orthopedics, and internal medicine.
At Riverview Veterinary Clinic Dr. Marion's interest lies in surgery, medicine as well as the stem cell therapies that will be offered.
Dr. Marion lives in Plainfield with his wife Jessica. They have three daughters, a French Bulldog named Henri, a Boston Terrier named Earl, and a Newfoundland named Mocha Bella.
Riverview Veterinary Clinic